Bowness Music Location
We have found a home! Located right in the heart of Bowness, we have built our new location. Bowness music is happy to host MaxSpl Studios at 6425 Bowness Road NW. We have one main recording room and use hand built acoustic panels and bass traps to make our little studio sound brilliant! Our treated room works perfect for drums, acoustic guitar, vocals, you name it. We have access to other rooms for recording full bands off the floor.

Our aim is for a comfortable recording space at a good value. By adapting a space in Bowness Musics lessons studios we can keep our costs low enough to compete with the darkest basements. We have a business license, a proper point of sales, a GST number, and even a kitchen!
The Heart of the Studio

At MxSpl studios we use the amazing RME UFX audio interface. With perfectly clean preamps and converters we can get you studio grade sound in a mobile environment.
---
Inside the Locker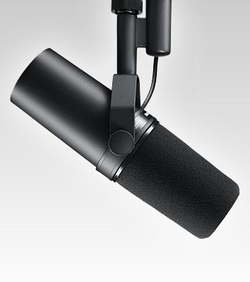 After the instrument and performer, we strongly believe the microphone is one of the most important pieces of equipment. We boast a mic locker that will give multiple options for any instrument and playing style to make sure we catch you at your best.

Microphones:
Shure SM7B
Shure SM58
Shure KSM44 x2
AKG E1000 x2
AKG D5
AKG D112
AKG C451B x2
Cad Trion 8000
Cad Trion 7000
Cad M179
Rode NTK


---
The Front End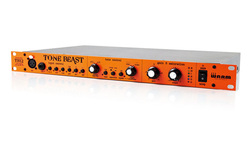 Once the signal leaves the mic, our preamps will help to polish your sound before we ever add an effect to the track. We offer some amazingly clean preamps from our UFX, but also have six channels of hand wired preamps at our disposal.

Want a little more grit? We recently added a Warm Audio TB12 that will allow us to shape to tone of the signal to make your tune really shine. This preamp took the recording community by storm, and is often said to compete with preamps worth three times its price.

On top of that we have an ART Pro Channel and a Radial JDI. This combo is our go to for bass recording. Let your bass player play with the tube preamp, compressor, and EQ to craft their own sound. The JDI clean signal can be blended in to taste, or can be run though an amp or plugin after the fact

Add to that an extra 8 channels from our Digimax FS, we are capable of recording 20 tracks with ease! If additional tracks are required, never fear as we can increase our available channels to 30 (rental fees may apply).
---
You Can't Stop the Signal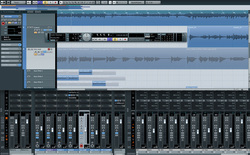 We use a collection of software for both the recording and the mixing of your music.

Reaper 5: After nearly five years of using Cubase we are testing the waters on Reaper. Simply put, Reaper saves us time which saves you money. We have tried Protools and it was ok, then we moved to Cubase and it fit us better. We installed Reaper to test it out and simply it worked. It worked better, it worked faster, and we are sticking to it.

Cubase 6: Our new backup.

Waves Gold Bundle: We recently took the plunge into the world of Waves plugins. Turns out they are an industry standard for a reason.

TRacks: This mastering software comes with a set of amazing sounding plug ins with some incredibly accurate recreations of some hard to come by gear.

Amplitube: This is the amp/effect pedal simulator that we picked out of the sea of options. Why? The bass modules actually. Though known for its realistic modelling for guitarists, the bass models can really bring life to a bass that is recorded direct (the method of choice in most studios, but indispensable in a mobile environment). That said, the guitar models sound amazing.
---
Axes and Others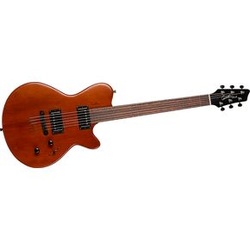 What's mine is yours while you are recording (switching the first person). I collect guitars and other instruments and if one of them is just what a track needs, let's give it what it needs!

Electrics:
Godin LG Hmb
Godin 5th Ave Kingpin II
Godin Progression Boutique
American Fender Strat
Schector Diamond Series Bass
Eastwood Mandocaster
Eastwood Delta 6

Acoustics:
Larrivee L03RE
Crafter Mandolin

Amps:
Traynor Valve Custum 40
Traynor Special 50 Head
Eminence Legend 2x12 Cab

Pedals:
Maxon OD808
Akai Deluxe Distortion
Boss DS2
Ibanez Chorus
Yamaha Compressor
Yamaha Flanger
Dunlop Crybaby From Hell
EH EVH Phase 90
EHX Soul Food
Big Muff Pi
Dingotone Boost
​Dingotone 70s Fuzz

---