Keep them dancing!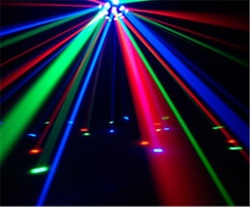 Wedding? Party? Both? MaxSpl has you covered. We offer full service DJing, including high quality audio and a large selection of lighting.
MaxSpl uses only LED driven light fixtures. What does this mean for you? LED lights use far less power than traditional lighting. Our entire lighting system uses less power than a single traditional DJ lighting fixture, which means less chance of blowing a breaker.
LED fixtures also create far less heat, removing fire and other safety hazards.
When it comes to audio, you have the choice between multiple options to fit your budget and your location. Small party? Big dance hall? We have a system that will work for you without breaking the bank.
Available to all of our DJing customers, we offer a free consultation prior to your event. In this sit down meeting we will discuss your exact needs and make sure there are no surprises! Well, unless it's a surprise party.
---